We value our clients and what they have to say, below are some of their kind words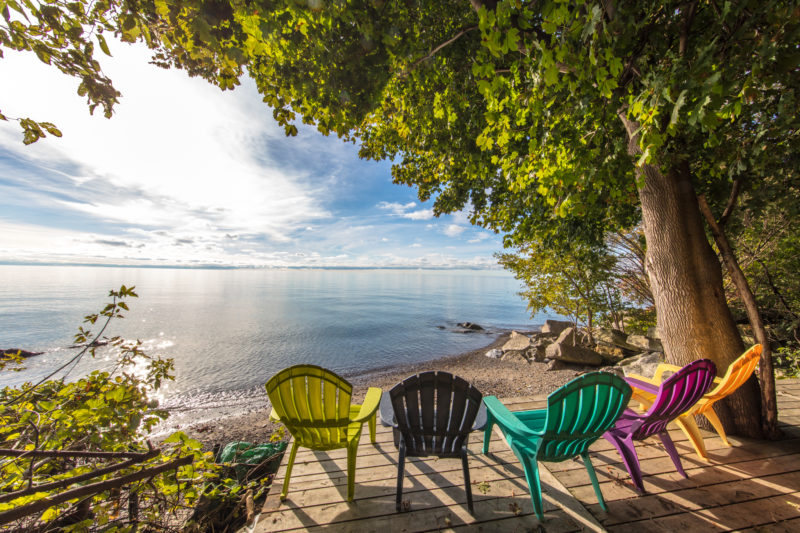 "Our house was finished on time and to our complete satisfaction. All of the staff at Noah Homes were pleasant to work with."
Since we've been married, we have dreamed of building our dream home. We looked at other builders' homes and even obtained quotes but we kept coming back to Noah Homes. Walter impressed us with his "people friendly" attitude.
Walter gave us great ideas and wowed us with his attention to detail. Our house was finished on time and to our complete satisfaction. All of the staff at Noah Homes were pleasant to work with. If you're looking for quality, great customer service and 100% satisfaction let Walter at Noah Homes be your builder of choice.
Mike & Jodi Daniels
"Everyone at Noah Homes made us feel that their office was a home away from home – we were always welcome."
Some years ago, we bought a lot in Kingsville, intending one day (upon retirement) to build a house and move here from Toronto. Over the span of a few years, we also looked at buying a house in the area and selling the lot. Eventually, though, we decided to build. A number of people recommended Noah Homes, so we thought we'd talk to them. We were very impressed with Walter, Emily, Joe, and Fatima and liked the homes they showed us a lot. We looked at dozens of photos and went to visit homes Noah had built and were building, including Walter's own house. Walter and Emily also encouraged us to talk to the people they had already built homes for. After viewing perhaps 20 houses, we were still impressed with the design and especially the workmanship that was demonstrated by Noah and the positive feedback from other clients.
We signed on with Noah to build our house in 2011. During construction, I (John) lived nearby (Harrow) and visited our construction site almost every day while Katie still lived in Toronto. Walter, the tradesmen, and the suppliers were all very cooperative and encouraging, making sure we got exactly what we wanted. Not only were Noah Homes and their own employees terrific, all their sub-contractors and suppliers were too (stone, cabinetry, flooring, granite, windows, closets, bathrooms, everything). It was clear from the start that Walter and Noah were conscientious about doing top-quality work. Although the process was, as expected, a little stressful, it was exhilarating as well.
We wouldn't have believed the number of decisions that needed to be made during construction, but it was a custom build and Noah helped all the way with advice and a detailed timetable about when decisions needed to be made. Despite dire warnings from friends in Toronto about the pitfalls of building, we found the experience with Noah to be as smooth and as pleasant as possible. Everyone at Noah Homes made us feel that their office was a home away from home – we were always welcome. We moved into our house in August 2011 and are delighted with the result. We love it!
We would not hesitate to recommend Noah to anyone thinking of building in the area. Thanks for helping make our escape from Toronto a wonderful experience!
John Carruthers & Katie Thorpe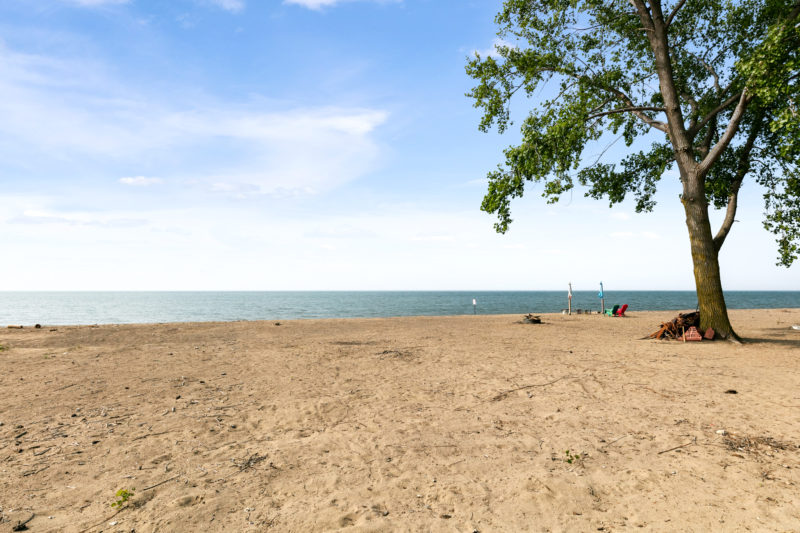 "You can't go wrong with Noah Homes."
My wife and I first met Walter Branco in 2005 while looking through a model home that had recently been built by Noah Homes. We had been looking for several months at other homes and builders in the Kingsville area. We were immediately impressed with the design, workmanship, and overall quality of Noah Homes. We felt completely at ease from the onset with the real estate agent to the final discussions of our building plans and contract with Mr. Branco and Noah Homes.
We had thought that going through the home building process would be a nightmare, but we were pleasantly surprised that, in fact. the whole building experience was a great one. The allowances in the contract for flooring, cabinets, lighting etc. were very generous. We were extremely impressed with the workmanship and overall quality of our Noah Home. Walter continually came up with new innovative ideas while also incorporating some of our unique thoughts and our every dream was realized in our new home.
Walter Branco and Noah Homes are professional, courteous and above all, honest. Their superior quality and workmanship are unmatched in our minds, and I would recommend Noah Homes to anyone that is looking for custom home building at affordable prices.
We have lived in our new home for over two years and have had very few problems with warranty type work and when we did, Mr. Branco and Noah Homes immediately came and fixed the problem. I will say that Noah Homes stands behind their homes. You can't go wrong with Noah Homes.
Bob & Audrey Peterson
"We were always welcomed on the site to see the progression of our home."
After deciding to move back home from Kingston we had started looking around at some of the different builders in the area and quickly realized that the quality and craftsmanship of Noah Homes was second to none. What made the building experience incomparable was the personal attention from Walter, Karla and Joanne and the attention to every minute detail from start to finish.
All of our questions and concerns were always given immediate attention and we always felt like we were Walter's number one priority. We appreciate the fact that we were kept informed and treated like an important part of the process throughout the entire process and we were always welcomed on the site to see the progression of our home.
Without question, we always highly recommend Noah Homes to anyone thinking of building or buying a new home. We would like to extend our thanks to Walter and his team for all that they did to make our home building experience a pleasurable one and will definitely be calling him if we are to build again in the future.
Brent & Heather Pillon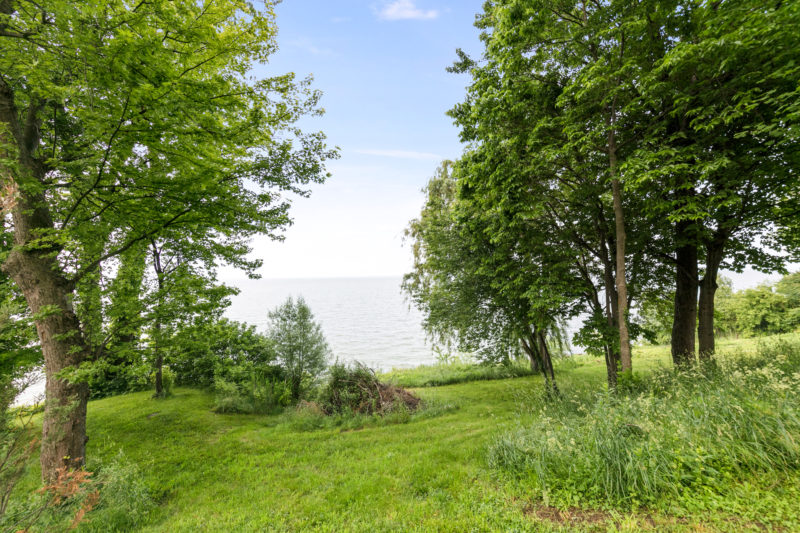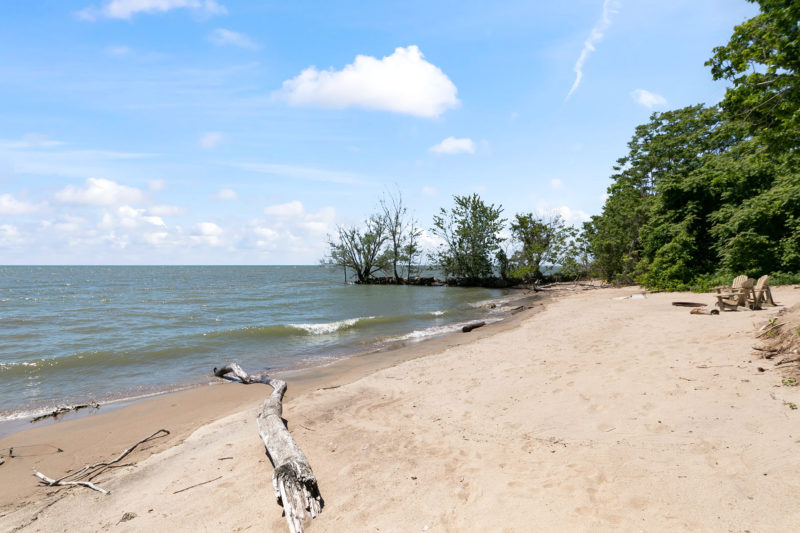 "Never did I expect to have my family treated with such respect and dignity during the building of our ranch home."
Please accept this testimonial as proof of my sincerity and appreciation for Walter Branco and the Noah Homes Team for the workmanship they displayed for my new home in Kingsville.
I was told by my lawyer that when building a new home, one either fights with the bank or fights with the builder. Although I had no issues with the bank, I would have to say that the above statement could not be further from the truth. Never did I expect to have my family treated with such respect and dignity during the building of our ranch home. Walter actually encouraged us to spend time at the site to ensure that everything was going as WE HAD planned. I personally witnessed Walter remove a contractor from the site due to a lack of respect toward my wife.
The entire building process was enjoyable. From the first meeting to the handing over of the keys, and every detail in between (and there were lots) Walter continues to be of service some two years after closing, when he really doesn't have to.
Further, the work of his trades was remarkable. At no point could I not speak openly to any of his contractors and truly have their undivided attention, and to me, this was comfort in knowing that Walter only uses the best contractors available to him.
As a point of interest, Walter's pride in his work actually changed the face of my home halfway through construction. Walter was not completely satisfied with the original design and brought it to my attention, working out a fair deal for both of us to gain the elegance that he envisioned, the gift of foresight that he has been blessed with.
If you are looking for a contractor that holds quality, creativity, attention to detail and sincere pride in their work, look no further than Noah Homes… you won't be disappointed.
Lastly, it is important to note that I not only received an incredible home for a fair price, I also gained a new friendship with Walter.
Thanks Noah Homes!
Christopher B. Lewis
Why we moved from Toronto to Kingsville in 2016 and Chose Noah Homes!
First Off: I am a died in the wool Torontonian, and that will never change. I spent 76 years in Toronto and the Greater Toronto Area. There will always be in my life, Maple Leafs, Jays and Argos.
2016: Living in Aurora Ontario, I looked out the window one day in January 2016 and all of a sudden I felt it could be the time to move. I asked my Wife, Birgit and she turned me down flat. The next month she asked, "If we move where would we move too". Well, my Dad loved the North but not me, I was going as far South in Canada as I could and that would be "Leamington Ontario." We had never been there, so in March we went to Leamington and was told by the locals, that theoretically Kingsville, Ontario is the farthest town South in Canada. I asked where it was, they said, "Turn Right" and my wife fell in love with Kingsville. I now knew if we move, this would be our new home for the rest of our lives.
Real Estate: We looked at houses and my wife liked some of this and some of that, so I said "Let's Find a Builder". I am a computer researcher, so I found the three "Absolute Best" Custom Builders in Kingsville. (Chris King, Abrams and Noah Homes). We entertained all three and my wife said "Noah Homes". Now why: each one of them were and are great and very acceptable, so what drew us to Noah Homes, "PEOPLE".
The owner, Walter great guy, Office Manager Joe Teixeira first-class and Kyle Kocsis the Construction Manager, we hit it off immediately. Let's be clear all of the builders we entertained are recommended, but Noah has extraordinary people and that's why we chose them. We had never built a home from scratch and having to choose literally everything. My wife's many hours on HGTV I now understood, as she chose everything except the Media Room and Audio systems, that was me. Trust me it was an experience and it was our first time and they were helpful and patient.
2018: We have been here for 17 months, we are very satisfied and pleased with the home and the Quality of the build. Were there some problems or bumps, absolutely, but what new home does not have problems? Our problems or concerns were addressed or fixed within 72 hours of notifying either Joe or Kyle. Now Noah has a secret weapon "LEO" the absolute best fixer maybe in the area. Not only that, he has a great personality and is "Superb" at what he does.
We moved to Kingsville, Ontario, not knowing anyone, our family is still in the GTA, but we are adjusting. My wife will "never" move back, she is now a native. I have never had any real experience with Custom Builders, but if they are all like Noah Homes, why are people complaining. It's difficult to put into words, but as Kyle Kocsis told me just yesterday regarding a simple thing like a showerhead "Gary we will always take care of you" and you know what (this skeptical Torontonian") I actually believe him.
We were seniors, living in Aurora, Ontario (having lived in the GTA all of our lives), when we decided that the busy life was something we wanted to leave behind for a quieter life in a more temperate climate. Gary, the researcher in our family, did his due diligence and we decided on Kingsville. After looking at 4 builders, we decided that Noah Homes was the one for us. Walter Branco, the owner, took time out to show us several available lots and many house options. When we made our choice, we anxiously watched our house being built. Since we lived approximately 400 km. away, we had to trust Noah Homes to build the house we envisioned. We were not disappointed. The staff of Noah Homes was very helpful, making suggestions and going out of their way to help us build the home of our dreams and the end result was just that. We have been in our beautiful home now for over a year and still get support from Noah Homes whenever we have questions or need help with something. Noah Homes falls into the category of "over and above" when it comes to builders.